Tailor-made style sets the stage for defining who you are, before ever speaking a word. A non-verbal form of communication that, when done correctly, exudes confidence, shapes the man and magnifies his best.
While unspoken, bespoke says so much about who you are, and who you aspire to be. For me, this is why "bespoke" is more than a fancy word. It is the bedrock for crafting a timeless look, customized for the modern gentleman.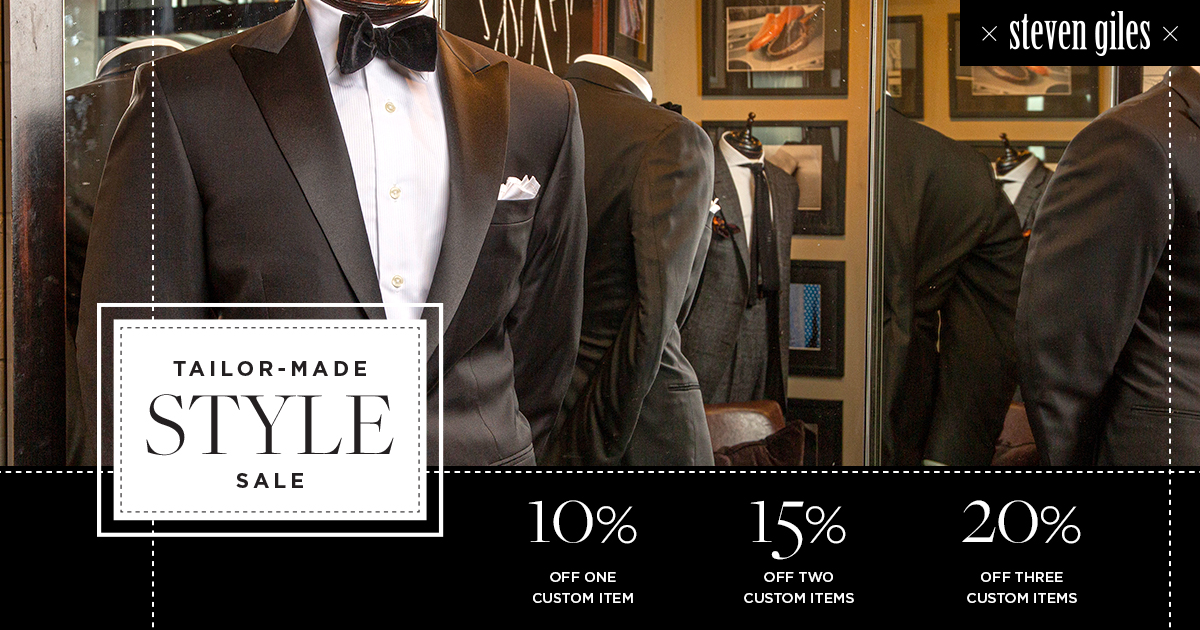 The modern gentlemen is who I help craft timeless wardrobes for, customized for them and tailored uniquely to them. And in these final days of our SG Tailor-Made Style Sale, I'll be doing so at a perfect price, with 10% off 1 custom-made piece of clothing, 15% off 2 and 20% off 3.
The special event lasts until Tuesday, April 6. Come to our store in Classen Curve, grab a drink and we can get the process of building your tailor-made wardrobe started together. You can also give me a call at 405-607-4633 or visit here to schedule your custom fitting.
When I spend time with a client, the bespoke process – from the first fabric, to the final button – is guided by the Steven Giles standard: custom tailoring sets the standard for dressing well, never to cause a measure of discomfort. Put simply, my job is to guide you in crafting a timeless wardrobe from Oklahoma's finest clothing, customized completely for you and tailored perfectly around you.
That is my promise, because I'm here to help you craft your timeless wardrobe and give you a tailor-made look designed for you that fits perfectly to you.
Sincerely,

Steven Giles